Daylight Savings Time is upon us. What does that mean? INSTANT sunlight at dinner! I can deal with that.
Cozy Rhody had a not-so-great-week last week. The gas boiler for the "studio" went 100 miles south of very very bad last Tuesday. Everyone, of course, is fine and safe. But, there was no shop work done all of last week due to boiler installation & repairs --- the place was smelly. Consequentially, there are no new listings today. This also marks the first late blog update. Expect them to occur from time to time.
Cozy Rhody is excited to announce that we mailed our first application for a local craft fair. With a bit of luck (and a "generous bribe" for "booth space") we will make a most grand appearance at the Coggeshall Museum's Rhode Island Wool & Fiber Festival on May 19th.
In lieu of no new listing(s) today, we will instead spot-light an item in our shop. Tunisian Crocheted Cthulhu Phone Cozy - White Cotton with Black Buttons.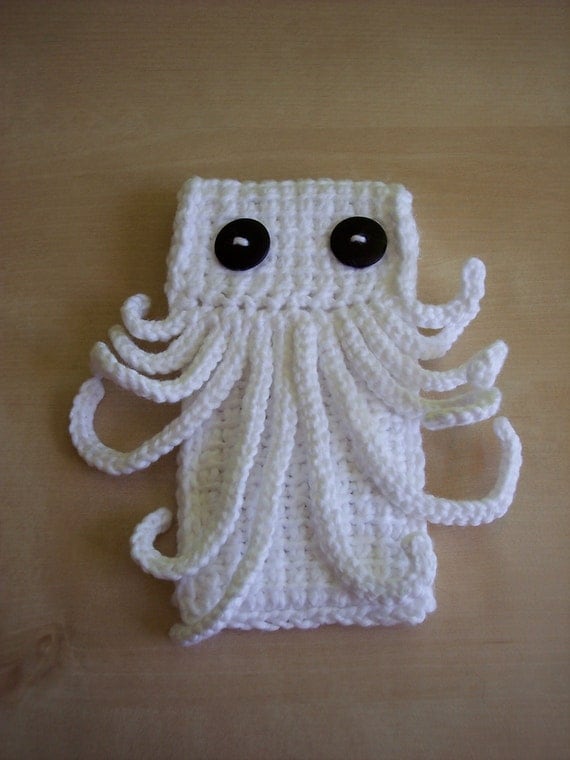 I lovingly refer to this model as "Moby". He is very much the "white whale" you have been searching for your whole life. Moby the Cozy is made of very soft white cotton yarn and sports two shiny black buttons for securing your treasures within. Moby will eat nearly any smart phone out there, with the exception of some of the gargantuan models being marketed as a cross-over between tablet & smart phone.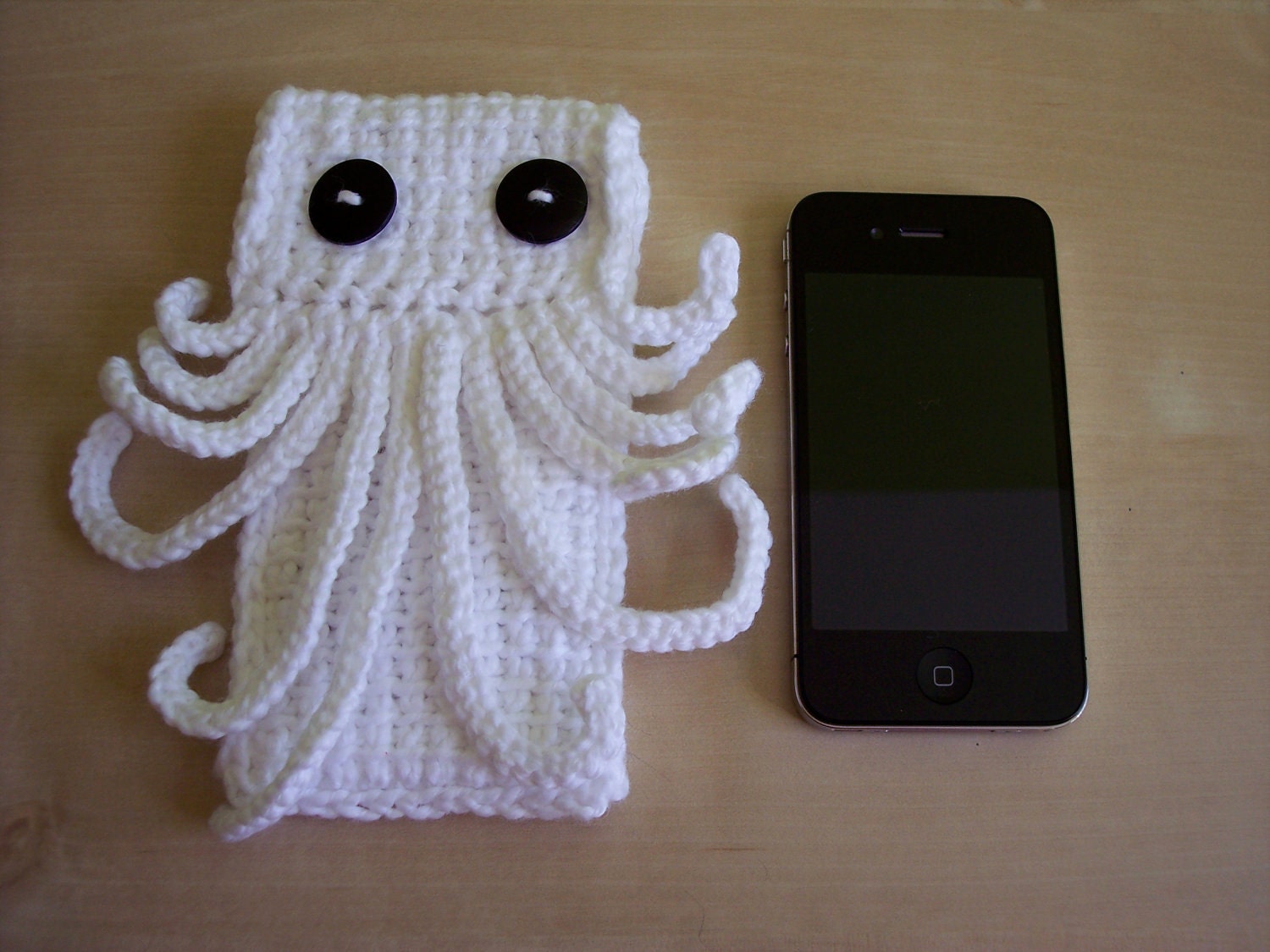 It's a whale of a cozy!
Last, but not least, Cozy Rhody would like to remind everyone that this weekend is St. Patrick's Day. Everyone knows that in honor of St. Patrick, you must give the gift of cozies! So belly up to the bar, folks! Order before Wednesday at 10:00 AM EST, and your order will make its by destination Friday.
K.Thx.Bye.